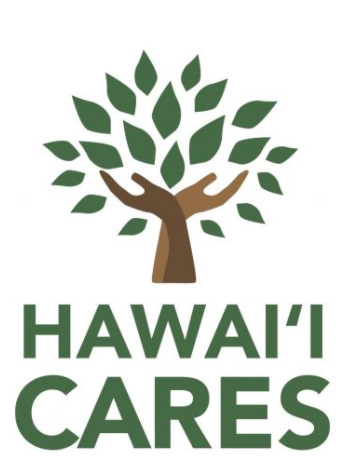 Hawai'i CARES: Coordinated Access Resource Entry System
Hawaii CARES is a resource if you or a loved one are experiencing a crisis or need help with substance abuse.
For assistance please call (808) 832-3100 on O'ahu
From Neighbor Islands call 1-(800)-753-6879 .
For more information about Hawai'i CARES, please email hicares@hawaii.edu or click here.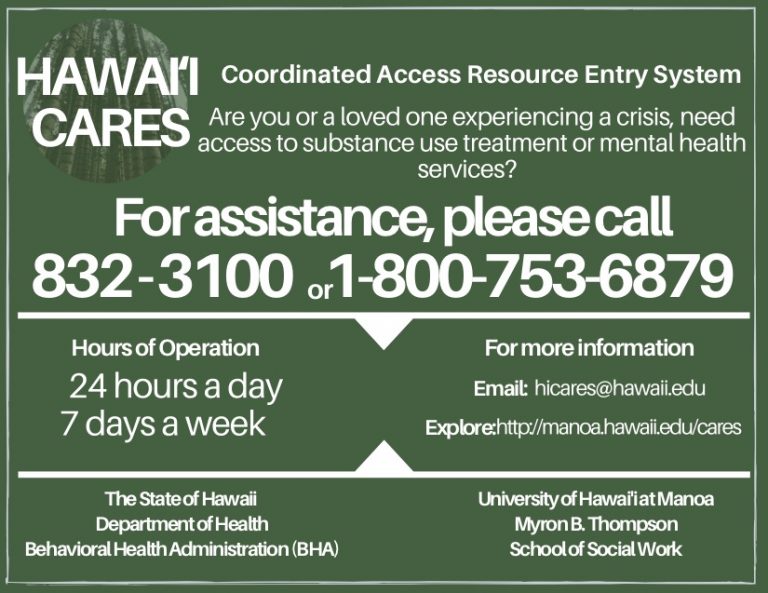 SAMHSA's National Helpline:
SAMHSA's National Helpline,
1-800-662-HELP (4357)
, (also known as the Treatment Referral Routing Service) or TTY:
1-800-487-4889
is a confidential, free, 24-hour-a-day, 365-day-a-year, information service, in English and Spanish, for individuals and family members facing mental and/or substance use disorders. This service provides referrals to local treatment facilities, support groups, and community-based organizations. Callers can also order free publications and other information.
Also visit the online treatment locators.
Treatment for methamphetamine use disorder has previously been supportive. 
A 
m
ulti-site clinical trial p
ublished January 14, 2021 in the New England Journal of Medicine shows some success with treatment: 13.6% with naltrexone–bupropion and 2.5% with placebo. This is 
encouraging but also shows how difficult treatment is.